EMG:
vertical markets
within reach

Through event.secsolution we organize conventions, road shows, closed meetings and even big events with a Conference + Expo formula where relevant scientific contents are surrounded by a permanent show. Ethos Media Group organizes happenings for all the stakeholders of the sector, while supporting customers in every phase: from an analysis of training needs to the organization and management of the event and final assessment of results.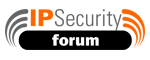 Among our events we underline IP Security Forum, the first all-in-one event offering solutions for IP Security: it has one traditional format which revolves around scenarios and one Road Show formula reaching various geographical areas during the year.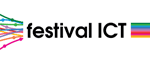 Ethos Media Group also organizes Festival ICT which arose from the desire to create an event that could gather major experts and companies alongside those who are most interested in technological innovation linked with ICT technologies and the Internet.